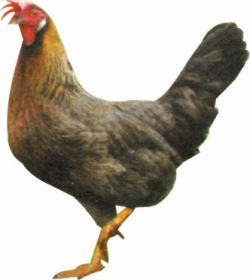 Diamond Partridge D-300. This is an attractive coloured layer suitable for free range and small scale egg production. It is bred using Brown Leghorn - Partridge paternal stock and Brown Leghorn – Partridge maternal stock.

It has good egg production, producing white and creamy shell eggs. 260 eggs at 78 weeks.

Day old chicks are feather sexed. Day old cockerel chicks are slow feathering and day old hen chicks are fast feathering.

Find more about the purchase options available to you.

If you would like to know more or want to buy these birds please contact us.